The 31st edition of the School of Underground Exploitation (Szkoła Eksploatacji Podziemnej) conference took place in Krakow from 11 to 13 April. DMC team joined other scientists, policy-makers, representatives of mining companies, and technology providers from Poland and abroad to present the effects of the most recent work performed in the scope of EIT Raw Materials projects. As usual, the sessions covered a wide thematic spectrum, ranging from the education of future raw materials industry workforce to IT solutions enhancing production processes in mining.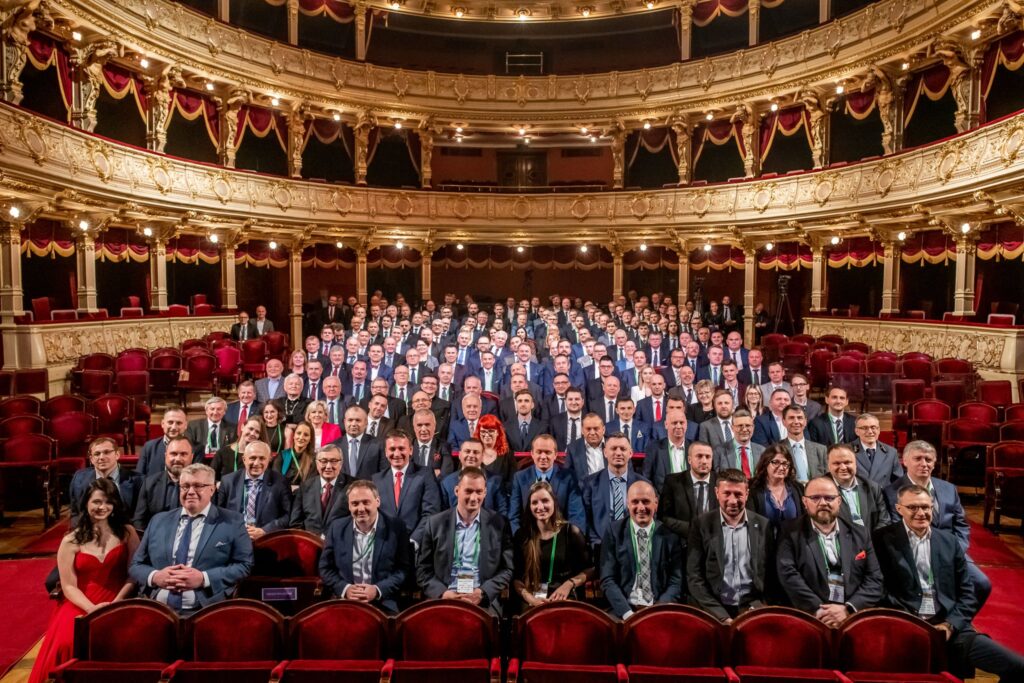 Such a great event is a unique opportunity to present the goals and progress of works performed in our projects and introduced the audience to consortia. This time, with great pleasure we delivered the speeches regarding AMICOS and ECHO projects. During the conference, DMC leader prof. Radosław Zimroz held the session named "Paths of change in the mechanization of production processes in underground mines". Also in this session, Adam Wróblewski acquainted the audience with the goals of just started ECHO project.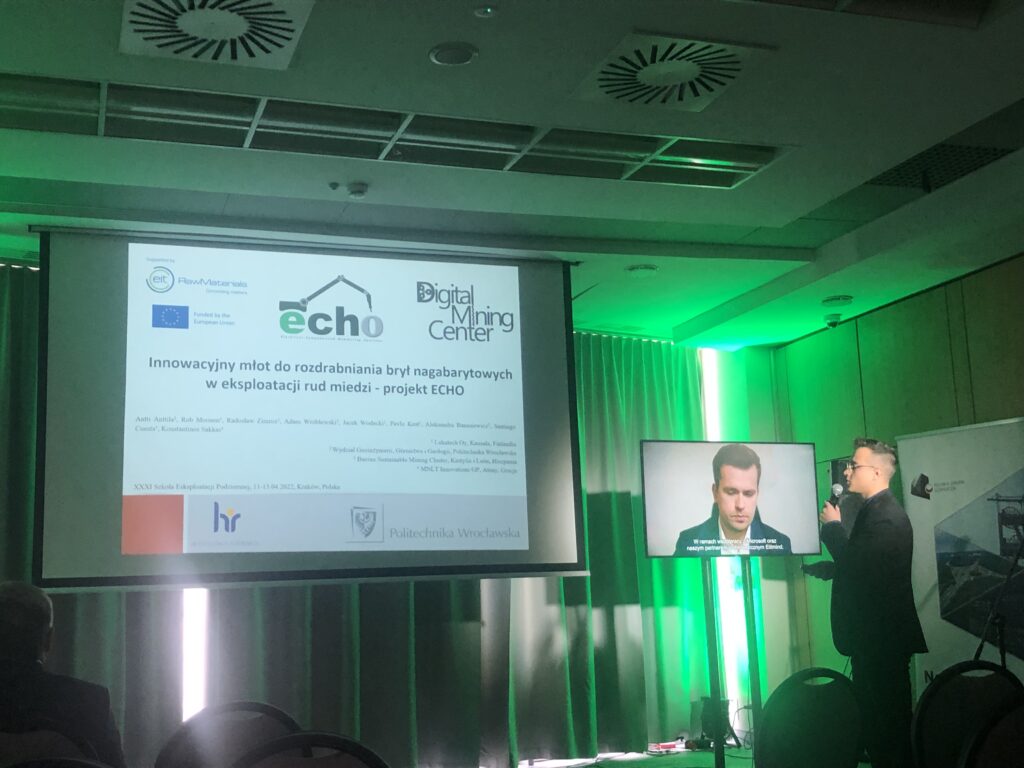 As part of the thematic session "Monitoring, communication and power supply in underground mining plants", Jacek Wodecki, Ph.D. gave a presentation entitled "Measurement of the idler rotational speed in diagnostics based on video data analysis". In the same session, the speech entitled "The possibilities of monitoring the basic parameters of the operation of energy-mechanical devices in the mining department based on the measurement of the current intensity in the power switchboard" was also given by Bartłomiej Ziętek.